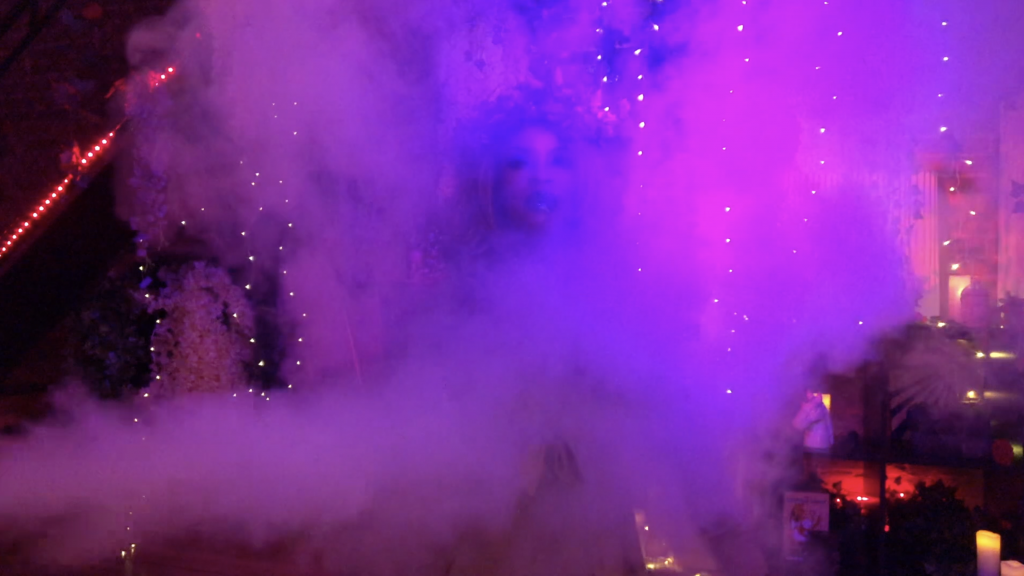 Choreography: Shay Au Lait
Music: Yours by Mor
Virtual Set Design Features: Fog Machine, Stage Lights, Rope Lights, Ring Light, Faux Candles, Faux Vines, Faux Flowers, Real Plants
This erotic-noir, neo-burlesque act is perfect for in person or virtual event entertainment, corporate privates & parties with a focus on themes such as:
Cabaret
Speakeasy
Red Light District
Boudoir
Fetish/Kink
Magic
This act can also be performed for:
Traditional Burlesque Variety Shows
Burlesque Floor Shows
Dungeon Events
SIGNATURE BURLESQUE ACT
In the Fall of 2020, Shay Au Lait debuted "Beckon," a slow burn erotic noir burlesque act virtually in partnership with the National Liberty Museum, featuring Honeytree Evileye, Elsa Riot and Flirt Vonnegut at "Get You A Babe That Can Do Both." In this sensual and temping act, Shay Au Lait beckons you closer.
In September of 2020, Shay Au Lait debuted "Black Magic" virtually during the Do Both online show in partnership with R.House and Kosmic Garden. In this slow-burn burlesque act, Shay Au Lait as The Erotic Goddess conjures magic, while lingering in pleasure with a crown of wonder.
"My inspiration for this act was the song, the crown and MAGIC. I just wanted to feel earthy and mysterious magic all around me. I wanted to be magic. To breathe magic. To move magic. To conjure magic. Take magic. Give magic. Fuck magic. Swirl magic. Trip magic. Trance magic. MAGIC. Rituals of magic."